Inspirational Gifts featuring Michael's Beautiful Garden Photography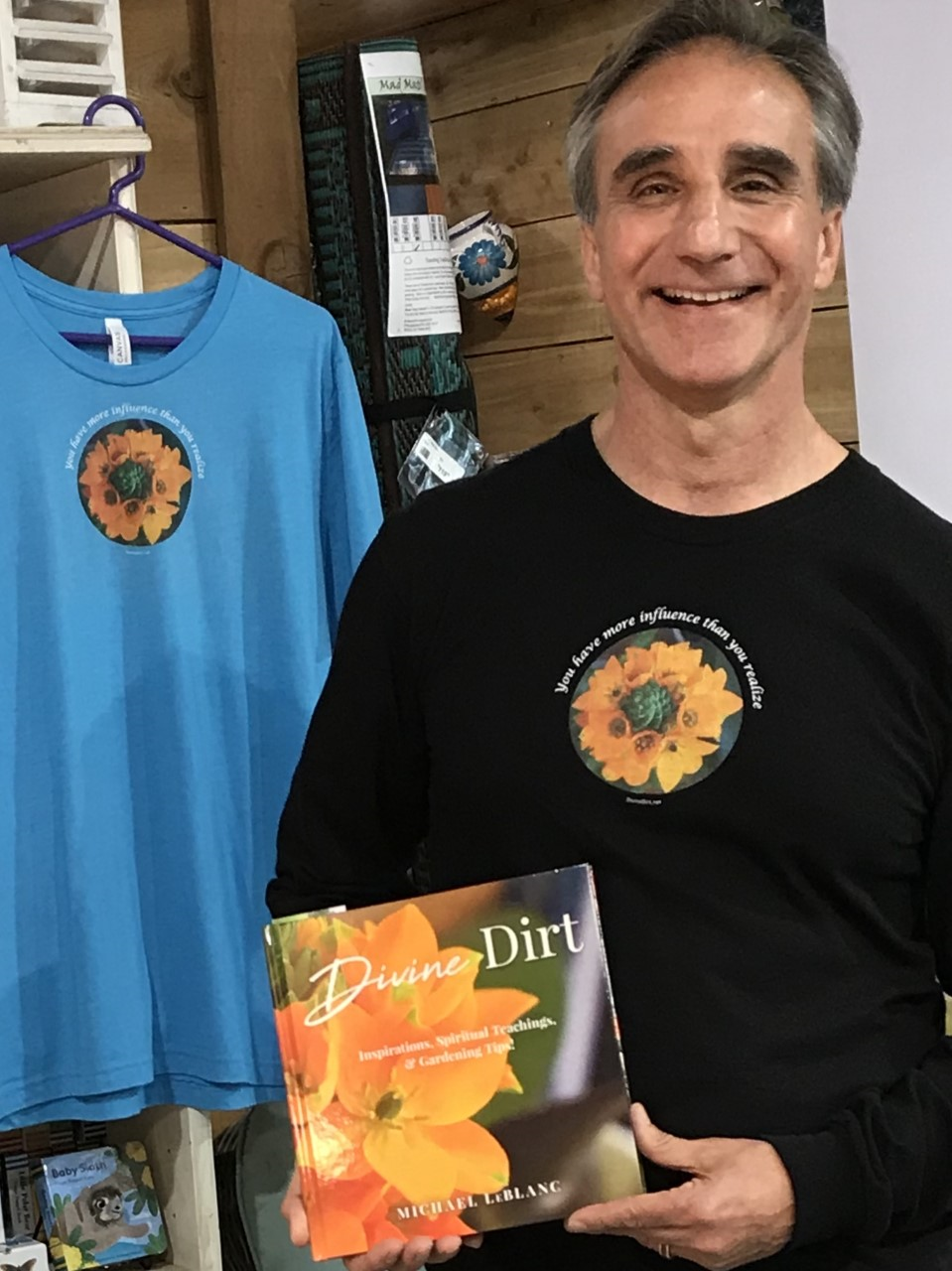 About Divine Dirt Inspirations
I believe the energy within words and images can uplift, inspire, encourage, and heal. 
That was the motivation behind the writing of my book Divine Dirt: Inspirations, Spiritual Teachings and Gardening Tips! (Signed copies available here or unsigned copies available on Amazon). 
But, then I thought it would be great to wear the energy of these words and images within the book or use other products with these uplifting words, images and energy too.  That was when Divine Dirt Inspirations Products was born.
All the photography used with Divine Dirt Inspirational products are photographs of flowers I took from my own garden and the inspired words are from my books. 
I also have beautiful landscape photography from a Kayaking trip on the Atchafalaya Basin in South Louisiana and created a collection call South Louisiana.
Custom items are possible upon request. Email me at: Michael@createwithconsciousness.com.
Thanks for buying Divine Dirt Inspirational Products to help uplift yourself and our world!  
Peace, Michael LeBlanc
To learn more about me as a Consciousness Coach, Energy Practitioner, Author, Speaker visit CreatewithConsciousness.com. 
Or email:  Michael@createwithconsciousness.com
About Michael LeBlanc
Besides creating inspirational products, Michael is an Amazon Best Selling Author-Coach-Creator of custom Spiritual meditations for wellness and manifesting.  He helps others get out of their 'head space' and tap into thier 'heart space' to align with thier Divine Intelligence and manifest thier best lives. You can also learn more about Michael at CreatewithConsciousness.com